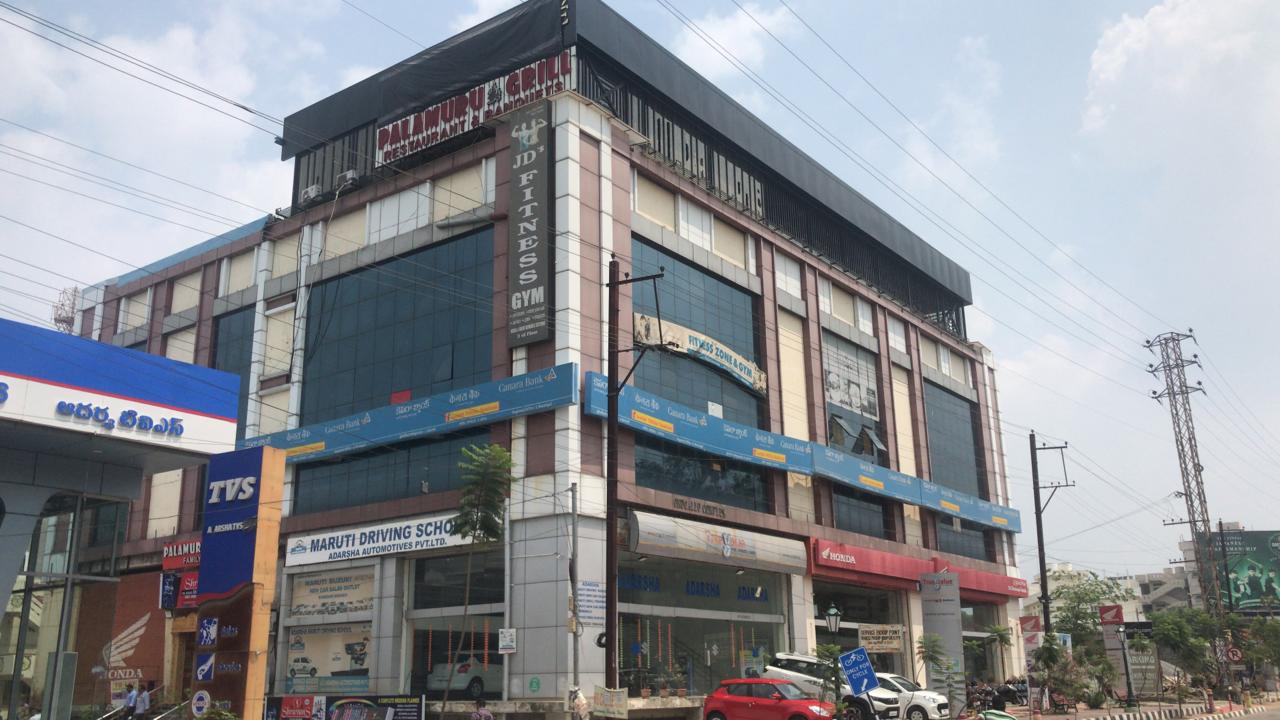 Facilities
AC Indoor Dining
Valet Parking
Home Delivery
Takeaway
WiFi
Recommended : Table booking
Party Hall
Business Centers

Monday to Thursday
12.00 PM to 04.00 PM,
06:30 PM to 10:30 PM
Friday to Sunday
12.00 PM to 04.00 PM,
06:30 PM to 11:00 PM
+91 76750 02003 , +91 70329 25272
4th Floor, Orugallu Complex, Subedari, Warangal - 506001
Monday to Thursday : 12.00 Noon to 04.00 PM
6:30 PM to 10:30 PM
Friday to Sunday : 12.00 Noon to 04.00 PM
6:30 PM to 11:00 PM
Deepak Inala
Very tasty food and nice accommodation.Best restaurant for Joint families, friends.For veg Lovers Pure veg is available and For non-veg lovers Best menu is available .For dinners it is best place to visit
Mohammad Muddassir
If you really want spicy and authentic andhra and.telangana food then surely visit Palamuru Grill.. This hotel is a one of its kind in warangal city.. Not.much tables for sitting but still can handle the customers.. From starters to main course.. everything is good.. Really.loved the taste.
Raju Kolupula
It is decent place for dining for family in the city, well maintained, and staff behaviour is completely professional. Kebabs are spicy and biryani is very good you will get a feel exactly like hyderabadi dum biryani and quite affordable..finally must try this once
Anurag Ghuge
Quiet a Better Ambience and Tasty dishes. They have maintained a comfortable seating area with all the payments options. Service is sometimes delayed. Accessible by Lift/Stairs. Had fun time around here a couple of times. They also have a Banquet Hall and Special items for the day.
Lokesh Goud
Palamuru is famous for its authentic dishes, food taste very fine here, and it's a fancy restaurant so bit expensive than other restaurants in the town.Pot birayni live- Typical type of pulav with bagara taste in it and 3-5 large pieces of chicken (with skin)lot of ghee smeell in it. People who love this combination definitely go for it and who don't you can absolutely go for biryani.Kebabs and Roti all curries tastes fantastic here.
Venkata Sagar
Very good option for having food especially for non vegetarians, we had veg dishes here and all were awesome, especially the veg Pot biryani was very very delicious with all the vegetables and spices in right proportion. Must visit
Rasmitha Sribhashyam
The service is good everything is hygenic with good quality. The taste is assume loved it felt happy.
Avinash Erukulla
Non veg starters are good here try pottelu paya and it was awesome. Coming to biryani, we had family pack and it was ok. Overall ambiance is ok and service is fine with reasonable bill
Dheeraj Reddy
It was really good, more than what I have expected. Basically it has 2 lifts, 1 for the front end & one at the back end to avoid trafficking. The maintainace was quite good.
Dhandu Gopal
Nice place to hang out with friends and family members there is special Paya soup and grill fish was amazing …
Raj Vara
Wonderful place for some telangana flavors....Bagara and Natu kodi pulusu is a must try....
Imthiyaz ahmed
This place is hidden gem in warangal. I didn't Knew that they have a branch in warangal. Visited this place with friends, good ambience & good food. Tried their Prawns and keema pulao. Both were awesome
SammAb khan
Palamuru grills okay ..We ordered grilled fish and briyani ,and some kababs the food is good the quality and the quantity is decent your order may get delay but worth it so I would go with 8 out of 10 so here are some pics have a look
Hari raju
For my meal, I ordered the grilled chicken sandwich with avocado and bacon. The sandwich was served on a toasted ciabatta bun and came with a side of crispy .
Mohit Shrivastava
The best taste in warangal their starters are a must try especially the panner tikka masala. Although the prices are bit high and service is little bit slow but the ambience and mouth watering taste deserve 5 stars. Try their paneer lavawdar and masala kulcha.
Siripuram Sai Bharadwaj
Must try grill fish, pulao. Usually items are spicy Mamsam may looks delicious, but not so tasty. Ambience & service deserves
Kiran V
Atmosphere is good. Lot of parking place. But it is in 4th floor. Ofcourse it have lift service. Here we get uavacharu aswell
Goutham kuppili
It was a nice experience.. very nice food  great ambience and good place to sit and eat..
Kiran Oddiraju
Had a lovely meal at this restaurant with my family, great food, good ambiance and excellent service. The best paya soup I had so far and the natu Kodi fry was probably the best of all ordered dishes. Highly recommend.
Praveen Munukuntla
They serve a wide variety of grilled meats, biryani, kebabs, and curries. The service is good and the prices are reasonable. The ambience is casual and family-friendly.