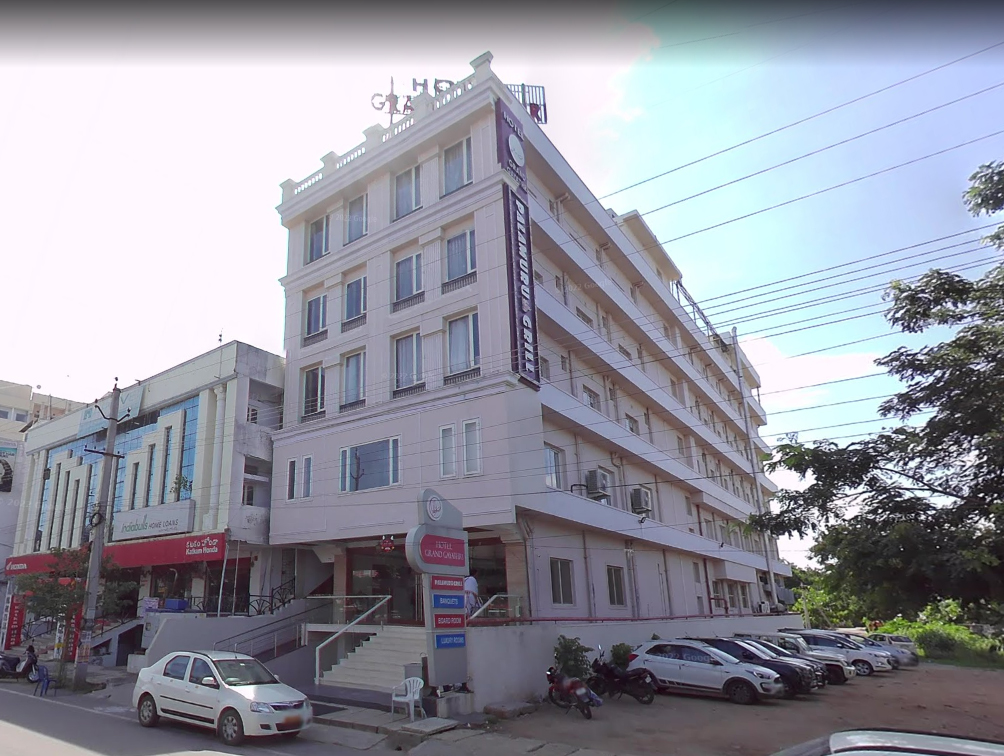 Facilities
Air Cooled Indoor Dining
Dhaba Style Ambience
Outdoor Seating
Valet Parking
Home Delivery
Takeaway
WiFi
Recommended : Table booking

Monday to Thursday
12.00 PM to 04.00 PM,
06:30 PM to 10:30 PM
Friday to Sunday
12.00 PM to 04.00 PM,
06:30 PM to 11:00 PM
+91 - 40 - 33165255 , +91 91001 88188
Hotel Grand Gayathri, Wyra Road, Khammam – 507001
Monday to Thursday
12.00 Noon to 04.00 PM
6:30 PM to 10:30 PM
Friday to Sunday
12.00 Noon to 04.00 PM
6:30 PM to 11:00 PM
Sreedhar Reddy G
Food was amazing but service very slow.
Aman Monu
The food is tasty but the waiting time is too much
Saikiran Naalla
One of the most popular restaurant in Khammam to dine in & service would get better & well maintained
Anudeep kolli
Food is good but need to improve the taste further (it is my personal taste opinion) Staff r really good
Banavathu Sreeramamurthy
Fantastic ambience to dine and enjoy
Mariandu Belevendiran
It's clean, spacious, and tasty food.
kandukuri nagaraju
All food items are good food, specialty is grilled items
Sudheep Rubens
Good banquet hall nice rooms. Food was delicious.
Akanksha Saravasudhi
One of the best restaurants that I have visited in a recent times. Tried delicious food that I have never eaten before. Quality, service , Ambience are great.
Josely Ratheesh
Super delicious food... Service is also great and the cleanliness and ambience is awesome.
kasturi sumithra
The Paya soup 5/5 ( it's ultimate taste it reminded me of my childhood taste I loved it)
M.Hemachandra Rao
Nice play for lunch or dinner,am regular visitor since 3 years ,the same taste i experience every time I visit.
Avina Patel
The food is great and the service is good too. The restaurant area is also well maintained and kept clean. Keep it up
Swati G
Food is tasty and child friendly too. Kids enjoyed. Would recommend this definitely. So missed it. Kid-friendliness: Very good and safe place. Meal is also not spicy.