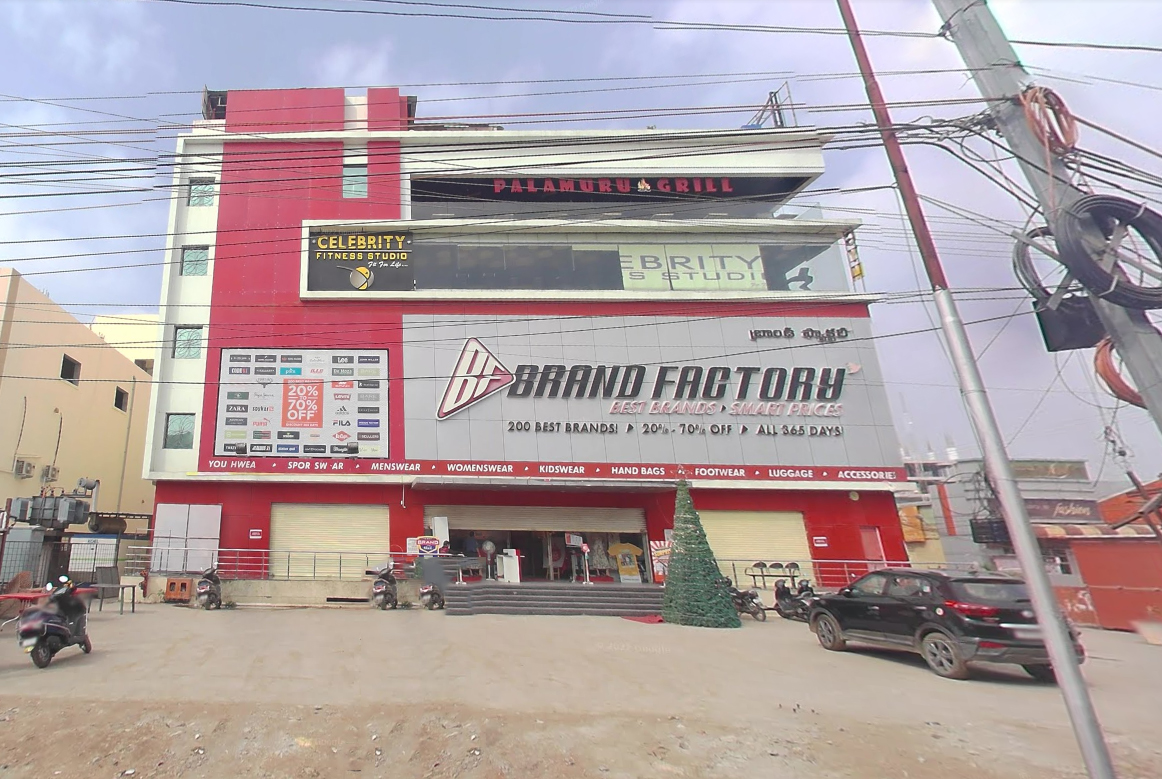 Facilities
A.C Indoor Dining
Outdoor Dining
Valet Parking
Home Delivery
Takeaway
Party Hall
WiFi
Recommended : Table Booking

Monday to Thursday
12.00 PM to 04.00 PM,
06:30 PM to 10:30 PM
Friday to Sunday
12.00 PM to 04.00 PM,
06:30 PM to 11:00 PM
91 9704006677 , +91 9502994334
4th Floor, Above Brand Factory, Pillar Number 126, Attapur, Hyderabad
Monday to Thursday 12.00 Noon to 04.00 PM
6:30 PM to 10:30 PM
Friday to Sunday 12.00 Noon to 04.00 PM
6:30 PM to 11:00 PM
Suvarna Deepak
The best place for a lunch or dinner, better than Barbeque.....eat more, enjoy every bite
Nisha srivastava
Food was amazing. There were many varieties. We ordered soup, starter, main course and soft drinks and everything was very delicious. Ambience is good,
Victor Suneel
Delicious food Various variety of Starters. Try Chicken pullav And Kownzu bird and Grill Chicken. Superb...
Anil kumar kandanelly
Nice place to hang around with family and friend's tasty food try grill items are awesome
Gangadhar belde
Must try naatu kodi pulusu... Seriously awesome taste... I just loved it.. With any bagara rice(but eat rice after few min they serve it)
B M Pauleena
Kunda pulav and mutton were such awesome dishes... it has been on the order every time we go.
Ruby Mahanta
Liked the place, you can go with family and friends. They also offer open space to sit. Weekends are rush but still recommended. Delicious food but very hot and spicy if I look at from a North Indian's point of view. Flavour has south Indian influence for example curry leaves added in kadhai Chicken.
Ramkumar Nadimpalli
Good food and courteous staff. One of the best family dining restaurants in Attapur. Felt food is bit spicy for my palate.
Ryan Parker
If you're looking for proper south Indian flavors tweaked for every palate, this is the place!!! Their kebab platters and natu kodi pulusu is a must try!!! The warm and welcoming staff enhance the experience all the more.
S RAJESH
Was coolst place Am foode I use to search best foods in Hyderabad today visited palamuru grill to taste food ..Food was awesome I will give 4 stars for chiken biriyani son of bawarchi biriyani More over grilled chicken was good
Touseef zaki
This is Andhra style restaurant so expect every item to be spicy with lot of chillies. I liked the food because the waiter understood my need and served me non spicy food.
Girija Bathsu
Restaurant ambiance was really gud and service is also gud..,food taste was really awesome especially grilled chicken lolipops ,but price is Lil bit expensive ,but do visit and taste the food
Mohammed Aleem
The briyani taste is awesome and the Atmosphere is very good and also waiter service is so nice and good ac dining section and also food service is hygenic
sai krishna
Ambience is very peaceful, love the roof top view and staff working there are very helpful and friendly. Serving glasses for water sometimes have bad smell of food in it, for the food quality I visit here. Overall this place is a must go...
Praveen Kasturi
Very Good Ambiance, Friendly Staff, Authentic Taste. Started with Paya, Hot and Sour Soup and a platter. One of the best Starters I had in recent times in Hyderabad. I like their Live Kunda Biryani concept. They made it after I ordered. It's tasty and authentic.
Sneha Venkat
Great place for kunda pulav. We had chicken wings, mutton kebab and kinda pulav with chicken curry. It was great in taste and the quantity was sufficient for three people.
Pramod Kumar
Nice restaurant with a good ambience,Open air seating is available with flyover and city view.. friends,family can opt for this resturant. I didn't face any issues with service.. dishes here are spicy if you need less spicy do let them know clearly when you order..
Dhruvasai. Taurus
The place was very clean, seats were comfortable and food was amazing and lip smacking very tasty.The price for the food was just value for many.There are soo many non veg items to eat. I ordered tandoori chicken along with prawns curry and butter non.
Kadam Yogesh
Excellent food with authentic taste of non-veg with quality meat. The staff was very polite, helps in order and service, very neat and cleanly maintained
Autozee
Decent food with good ambience, service is little slow but it is clearly written on menu and on boards .Look away if you want typical deccan cuisine. This one is for spicy lovers and telangana soul food.