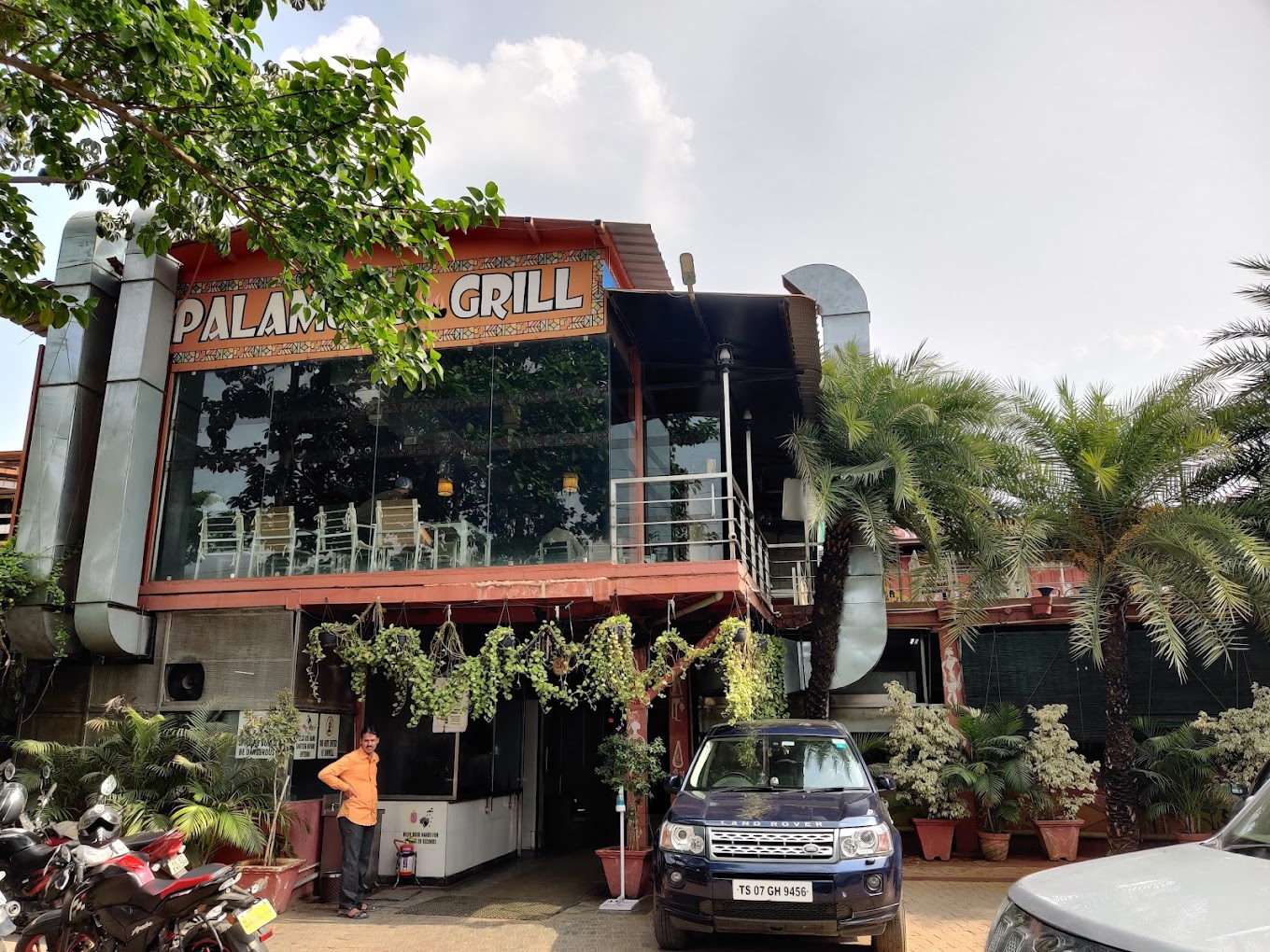 Facilities
Air Cooled Indoor Dining
Dhaba Style Ambience
Outdoor Seating
Valet Parking
Home Delivery
Takeaway
WiFi
Recommended : Table booking

Monday to Thursday
11:45 am to 4:00 pm
and 6:45pm to 10:45pm
Friday to Sunday
11:45am to 4:00pm
and 6:45pm to 11:00pm
+91 87129 90029
100 Feet Road, Opposite Meridian School, Ayyappa Society, Madhapur, Hyderabad
Monday to Thursday
11:45 am to 4:00 pm and 6:45pm to 10:45pm
Friday to Sunday
11:45am to 4:00pm and 6:45pm to 11:00pm
Lakshman Teja
A perfect stop over for a mouthful of authentic telugu delicacies. The prices are a bit on the higher side though given the similar quality of other food outlets in the same locality.
Royal Gamers
I fell in love with the way the food was presented. Everything here is just so unique and instagrammable. The food not only looks good, but also tastes heavenly!
Jagdesh V
Food is very tasty. Ordered bbq leg and it was very spicy and was served hot.
Sailaja Shaik
The service is exceptional, and the staff is always attentive and friendly. The menu offers a great selection of dishes, and the flavors are outstanding. I highly recommend the desserts too
Sai Krishna Narla
Too yummy  and delicious food is available here. Can get both Veg and Non-veg. A great and wide range of menu with platter's, grill's and many more.
Racharla Yashashwiny
From traditional Indian spices that tantalize your taste buds to international cuisines that offer an explosion of flavors, this restaurant has it all.
Rupesh Rams
Chicken wings are simple and chicken dum biryani taste was below average. Grilled fish must try dish . Best place to have BBQ dishes .
Ganesh
The restaurant is situated in a calm neighborhood yet close to the main road. The ambience inside was calm as well. The pricing of all items are of premium grade. But the food and quality is good
Boddupalli
The food was amazing and the staff really friendly. They changed some courses of the menu for us to match our food preferences. Thank you very much for this outstanding evening. We will definitely come back!
Nitin kumthekar
We were new at Hyderabad, So searching for good restaurant for dinner. one of my friend suggested this place. I am fully satisfied with the taste specially barbeque .
Mood Sidhakar
The restuarant has made its way to world's top 50 restuarants and it clearly lives up to its reputation. Marvellous ambience, amazing taste and one of the best fine dining experiences I have ever had.
Sardhar Ramavath
Had a lovely meal at this restaurant with my family, great food, good ambiance and excellent service. The best paya soup I had so far and the natu Kodi fry was probably the best of all ordered dishes. Highly recommend
Ashok Rathod
They serve a wide variety of grilled meats, biryani, kebabs, and curries. The service is good and the prices are reasonable. The ambience is casual and family-friendly.
Kiran Bonthu
Palamuru Grill is one place that I like for the rustic food and simple ambiance. The vibes here are just about food and if they are consistently running full, it means the food rocks!
Bhargav
Food is nice. Same as home made kitchen taste. Ambience is quite good. Great service. Even though with heavy rush, they deliver fast. Night time view at the roof top is peaceful.
Swathi Gugulothu
Great dining experience I ever had. Booked a table for 4 with my family and we all enjoyed their food. Service was also kind and their 6course meal was just outstanding. I loved all the items we had and was a treat to my taste buds. Must try and worth it.
Faheem shaik
Food is good but too spicy..they serve medium spice byv default which was too hot for us, taste and quantity is good. Crispy corn is different from regular, but tastes good. 
Tyson Paul
I really loved the food here, it's damn spicy but the quality of food is damn delicious. We ordered paya(mutton bone soup), crispy corn, uluvacharu egg biryani, chicken steak, uluvalacharu chicken biryani
Saurabh Sandilya
Food was delicious. I requested to reduce the spice level, which they did. Service was okayish. Ambience could be improved. Overall nice restaurant, I will repeat here.
Sandeep Illuri
I have been to this place many times. They have this amazing barbecue served all the time. On my friends recommendation, I've tried Haleem for the first time and fell in love with it. The quality of the meat and the way it was cooked was very amazing.