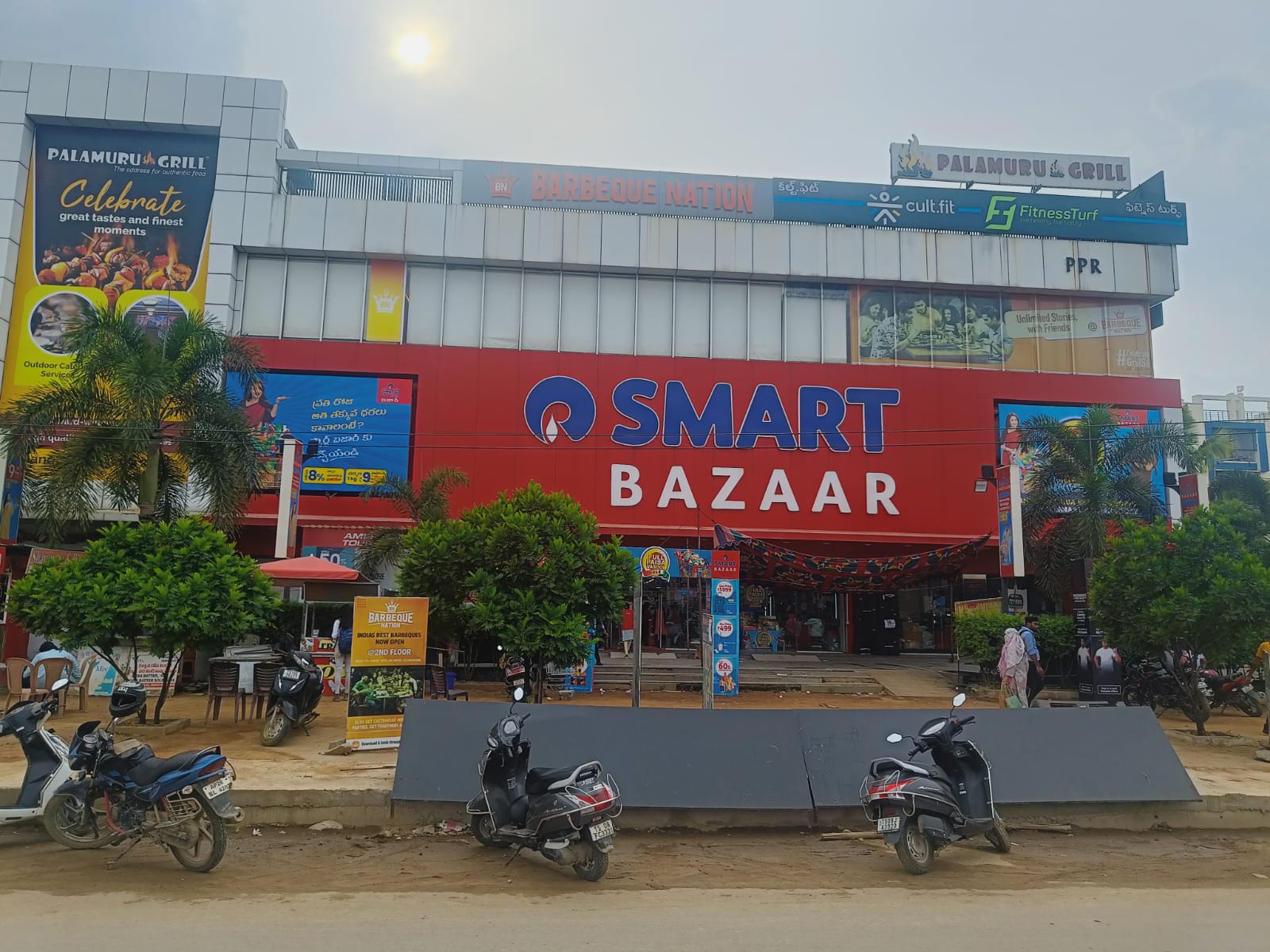 Facilities
AC Indoor Dining
Ample Cellar Parking
Home Delivery
Takeaway
WiFi
Recommended : Table booking
Party Hall

Monday to Sunday (All Days)
11.45 AM to 11.00 PM
+91 83329 92727 , +91 90007 74425
2nd Floor PPR Complex, Kompally, Hyderabad
Monday to Sunday (All Days)
11.45 AM to 11.00 PM
Mohammed Ziauddin
The food was so awesome really good I appreciate the chef's for making so good food
Govardhan
Very good restaurant for vegetarians. Veg machaw soup is the best love the spice and they way they mix pepper. Chilli Mashroom and crispy corn are awesome
Eshwar N
The restaurant located above big Bazaar at kompally area...went for team lunch.. food is tasty and great must try chicken Ginger curry with butter naan.. biryani also good.
Yashwanth Jajam
Great ambiance, awesome food Ranjan suggested we order some Kodi Garelu... My god guys, those were so delicious and unique, must try item.
Madhuri vissamsetti
Tasty food and outstanding service by ranjan. Its our Third time here and every single time food was exceptional. We have tried both veg and non veg and both exceeded our expectations.
Tirumani Rohith
We had great full lunch in palamurugrill kompally good services by venkatesh & Shiva we will back again
MSG MSG
Spicy food lovers would love this place.This is the best place for traditional dishes. The food here tastes like carrying every spice to it's extent. Do try out the Grill Prawns, Paya Soup, BBQ Legs and Mutton Biryani.
Karne Dath
Good place to have pulao. Typical palamur style taste, Spicy and tangy. Cost is little higer, but it's fine. Ambience:Good
Nasu Sheethal
Superb food.....flavours still on my taste bud... I never had such type of tasty food in my life ...this was extreme compared to all those which I have visited before....this is the top one among those restaurant...thank u so muc
Rujali Debbarma
Beautiful food was served and amazing staff receiving customer in size, manager sai, I' m really happy to visit your restaurant again...
Ananddh Kanthhi
Awesome service from Ranjan and he suggested few tasty dishes. Really liked this place. Must visit
Ravikiran M
Good food nice ambience better service and the platter very much.Unique taste
Sujith Kumar Kupunarapu
Taste is good here. Ordered grilled fish and chicken pulao, both were really good
Siddharth Nair
An amazing restaurant! Do not forget to go for the Grilled Fish! It's soft , tender , juicy and just melts in your mouth!
Yaminiomkar
It's an awesome place, after long time had a grt food and the people who served us Mr Shiva was really professional and we'll mannered
Ravi Kumar
Its unique place where entire family can have delightful food like kunda paulav, grill items. Good stop for Non-veg lovers especially
Bharath Chary
Best for Grilled Items.... All Chinese food are awesome.... Best taste of Kurbani sweet.... Loved it....
Miriyam Mandasa
Amazing place for good and tasty spicy food. Kinda cozy but then very comfortable. Do try chicken pulao and yes this place is very cost efficient.
Deepika Mehta
This place is known for spicy foods . My favorites here are bbq chicken legs , grill fish is very delicious., keema pulao . ALLAM KODI IS A MUST TRY DISH HERE
Arvin Haurab
Food is delicious and with a reasonable price. I love eating there; do visit this place because you will find very less crowd over there. Best place to give party